Fintech
Lithuania's fintechs defying global downturn with 80% revenue increase, says new report
2023/03/02
Lithuania's fintechs defying global downturn with 80% revenue increase, says new report
Lithuania, the EU's largest fintech hub by licences issued sees aggregate banking income up 80% in 2022, employment up 19%, and one of the biggest ever A-rounds
VILNIUS, Lithuania (March 2, 2023) – The fintech sector remains buoyant in Lithuania, defying a global investment downturn, according to a new review of performance in 2022. The Fintech Landscape in Lithuania 2022-23 Report from Invest Lithuania notes an 80% increase in the income generated from all licensed Lithuanian fintechs' banking activities in H1 2022 over the same period in 2021, reaching €375 million. This was up 26 times on H1 2018, with the top ten highest-growth fintechs posting increases in revenue of more than 100%. The year also saw one of Lithuania's biggest ever Series A rounds – kevin., which raised €61.6 million. In addition, the report reveals that 263 fintech companies are now domiciled in Lithuania employing 7,000 people – a 19% increase over 2021.
Elijus Čivilis, General Manager at Invest Lithuania, says: "While in 2022 global investment in fintech fell by almost a third1, the Lithuanian fintech sector remained resilient. Put that together with an 80% increase in aggregate banking revenues and you have a picture of robust health and solid fundamentals. One of the key strengths of Lithuanian fintech is the tight-knit and lively community, which is further nurtured by the Vilnius TechFusion initiative."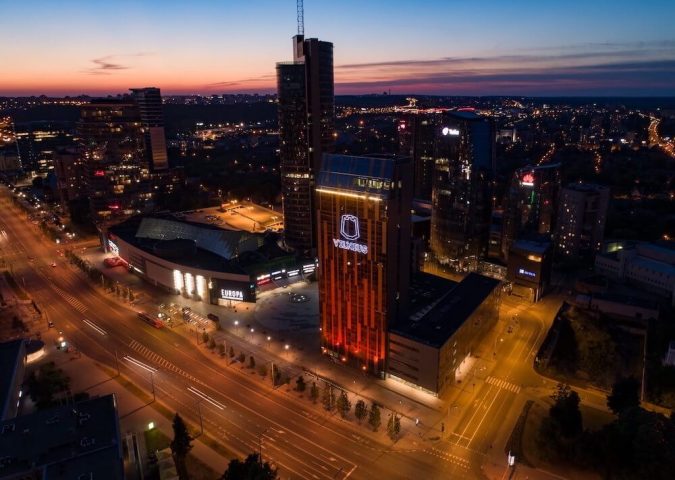 Vilnius is the fastest growing city in CEE and the centre of the Lithuanian Fintech sector. Together with other tech industry sectors, the Vilnius TechFusion startup ecosystem grew 16 times over the last five years, to a total enterprise value of €8 billion.
The Lithuanian government and regulators have played an important role in creating and then supporting an environment for growth, according to the report. Its proactive approach has made Lithuania the largest fintech hub in the EU by licences issued2 as well as one of the lowest risk jurisdictions globally. According to the Basel AML Index,3 Lithuania is the 8th most compliant country for protecting against money laundering and terrorist financing. In addition, the Ministry of Finance is close to finalising its "National Fintech Guidelines for 2023-2028", which will set the strategic direction for the sector's growth for the next five years. The government has also dedicated €80 million for an extensive three-year "National Upskilling and Reskilling Programme", which will help develop in-demand skills, including those related to fintech and IT.
Simonas Krėpšta, Member of the Board at the Bank of Lithuania, comments: "Vilnius is now one of the most important European fintech hubs, but we are not looking to stop there. In 2023 we will take yet another step forward with the help of new long-term guidelines, closer institutional cooperation and an increased dialogue with market participants. This vision is shared by all main stakeholders – the government, the banking sector, fintechs and the startup ecosystem facilitators."
Lithuania's attractiveness to investors shows that it continues to be widely regarded as an ideal gateway to Europe by international companies, reflected in the varied range of fintechs that have recently joined the Lithuanian ecosystem.
Diversity, says the report, is also a contributing factor in the success of Lithuania's fintech ecosystem. With an average share of international staff at 13%, the industry benefits from fresh perspectives and new ideas from expats living in Lithuania. Additionally, the average proportion of women in Lithuanian fintech companies stands at 43%, with 34% of women holding leadership positions on executive teams.
Despite the challenges anticipated by respondents for 2023, such as Russia's war in Ukraine, the economic slowdown, and the high inflation rate, revenue growth expectations remain optimistic, with 94% of all fintechs surveyed expecting their revenues to grow in 2023. One in five anticipate to more than double revenue. Nine in ten respondents plan to hire additional employees in 2023 and skills availability is a crucial aspect of Lithuania's continuing success. One third of the companies surveyed indicate that the availability of relevant skills is the main advantage of Lithuania's business environment.
Want to know why Vilnius is one of the most important European fintech hubs? Read the full report here.