ICT | Leaders
Sector leaders series: Meet Deividas Matačiūnas
2023/04/24
As April came to a close, Vilnius was abuzz with hackathons and innovation events. With the excitement from the recent problemathon still fresh in our minds, we turn our attention to the upcoming AI Lithuania Hackathon in May. Vilnius TechFusion had the pleasure to speak with Board Member of AI Association of Lithuania Deividas Matačiūnas and discuss the role of Artificial Intelligence (AI) in the future of Lithuania's economy, as well as the challenges and opportunities facing the AI community in Vilnius.
In your opinion, what role do you see Artificial Intelligence playing in the future of Lithuania's economy and most particularly in Vilnius?
Artificial Intelligence will play a vital role in Lithuania's economy, particularly in Vilnius, where there is immense potential for growth. This collaboration, knowledge sharing, and access to resources create a dynamic ecosystem that could help Lithuania become one of the top 10 AI nations in Europe.
What do you think are the biggest challenges facing the development and adoption of AI in Vilnius, and how with the help of Vilnius TechFusion can we address them?
Two key challenges need to be addressed for AI development in Vilnius: enhancing the education system and boosting marketing efforts. Initiatives like AI association indexation will facilitate AI researchers to publish in prestigious conferences, fostering innovation. Vilnius TechFusion is working hard to make local AI projects more visible. This helps make Vilnius a strong AI center in Europe and catches the attention of people worldwide.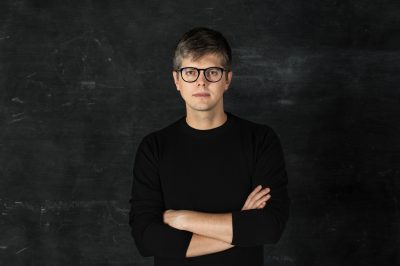 Deividas Matačiūnas, Board Member of AI Association of Lithuania
How do you see the field of AI evolving in the next five to ten years, and what implications do you think this will have for society?
As AI continues to evolve, I think we'll see it taking over many routine tasks, leaving us humans with more opportunities to focus on creative and fulfilling endeavors. This will dramatically change how we live and work.
Can you share any exciting new developments or trends in AI that you are particularly excited about, and how do you think they will impact the world?
One of the most exhilarating advancements in artificial intelligence at the moment involves AI agents that can simulate human behavior. A few weeks ago, researchers from Google and Stanford University presented a groundbreaking research paper. They developed a game/simulator (similar to the game Sims) in which all the agents were controlled by AI, demonstrating remarkable interactions among themselves. What's truly astonishing is how these AI agents managed to organize a party without any explicit instructions, showcasing the incredible potential of AI technology. (Paper: https://arxiv.org/abs/2304.03442)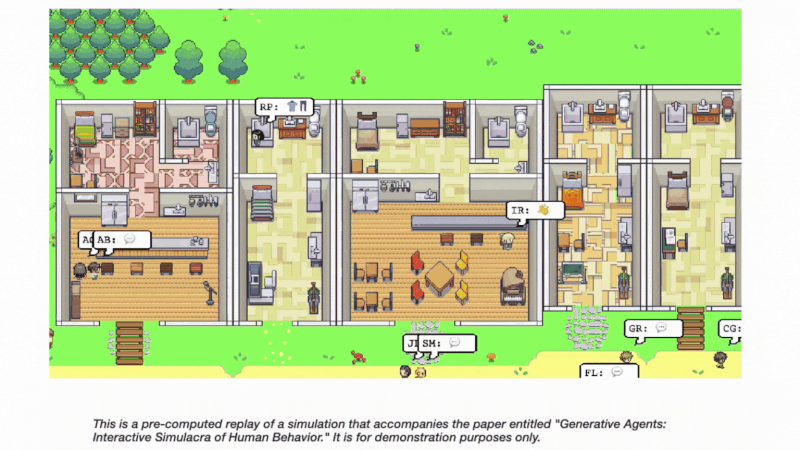 Can you tell us more about the upcoming AI Lithuania Hackathon and what participants can expect from this event?
Each year, we organize an AI Hackathon to tackle specific problems. This time, we're joining forces with Linkedist to include a Startups category. With around 100 AI startups in Lithuania, this event offers them a fantastic opportunity to present their concepts. We warmly invite everyone to participate or attend to hear the remarkable ideas being developed by our local companies.
Don't miss this chance to witness the incredible ideas and projects being developed by local AI startups. We encourage everyone to participate or attend and be a part of the thriving AI community in Vilnius and Hackathon events. More about the event: CLICK HERE.