Leaders
Vilnius recognised as the most business-friendly city in emerging Europe
2023/10/02
Vilnius has been recognised as the most business-friendly city in emerging Europe in this year's Business-Friendly City Perception Index announced by the Emerging Europe organisation. The panel was composed of 100 world-renowned investment experts who assessed cities with population above 200 000 inhabitants. Prague, the capital of the Czech Republic, won the award last year and came second this year.
The Business-Friendly City Perception Index, developed by Emerging Europe, provides key information on the cities in emerging Europe. The ranking assesses cities according to 8 criteria: Brand, Economic Potential, Business Climate, Pool of Talent, Smart City Development, Infrastructure and Connectivity, Quality of Life, and Local Authority Support. These criteria are carefully evaluated by a panel of responsible investors and by the whole of Europe. The ranking highlights the areas where cities need to improve and provides more information for a wide range of investors.
"This international recognition of Vilnius testifies the day-to-day cooperation between business, academia and public authorities. We have very high goals for Vilnius, one of which is to host the new financial sector body AMLA, the anti-money laundering and anti-terrorist financing authority of the European Union. I believe that the title of the most business-friendly city will attract the attention of decision-makers at the EU level – we have all the necessary advantages to attract both investment and foreign talent," says Valdas Benkunskas, Mayor of Vilnius City.
The drafters of the Business-Friendly City Perception Index note that Vilnius has consistently been among the top ten fastest growing cities in Europe. This year, the contribution of the capital city to business climate improvement has not been left unnoticed. This was also influenced by the concentration of the high-tech sectors such as laser, life sciences, IT and communication technology, GameDev and FinTech into the Vilnius TechFusion ecosystem a year ago.
"This award proves once again how strong the Vilnius TechFusion ecosystem is, which is increasingly attracting global attention, and the potential that lies ahead," says Inga Romanovskienė, Head of Vilnius Tourism and Business Development Agency Go Vilnius.
Vilnius has surpassed cities such as Warsaw, Tallinn, Riga, Kyiv, Ljubljana and Łódź.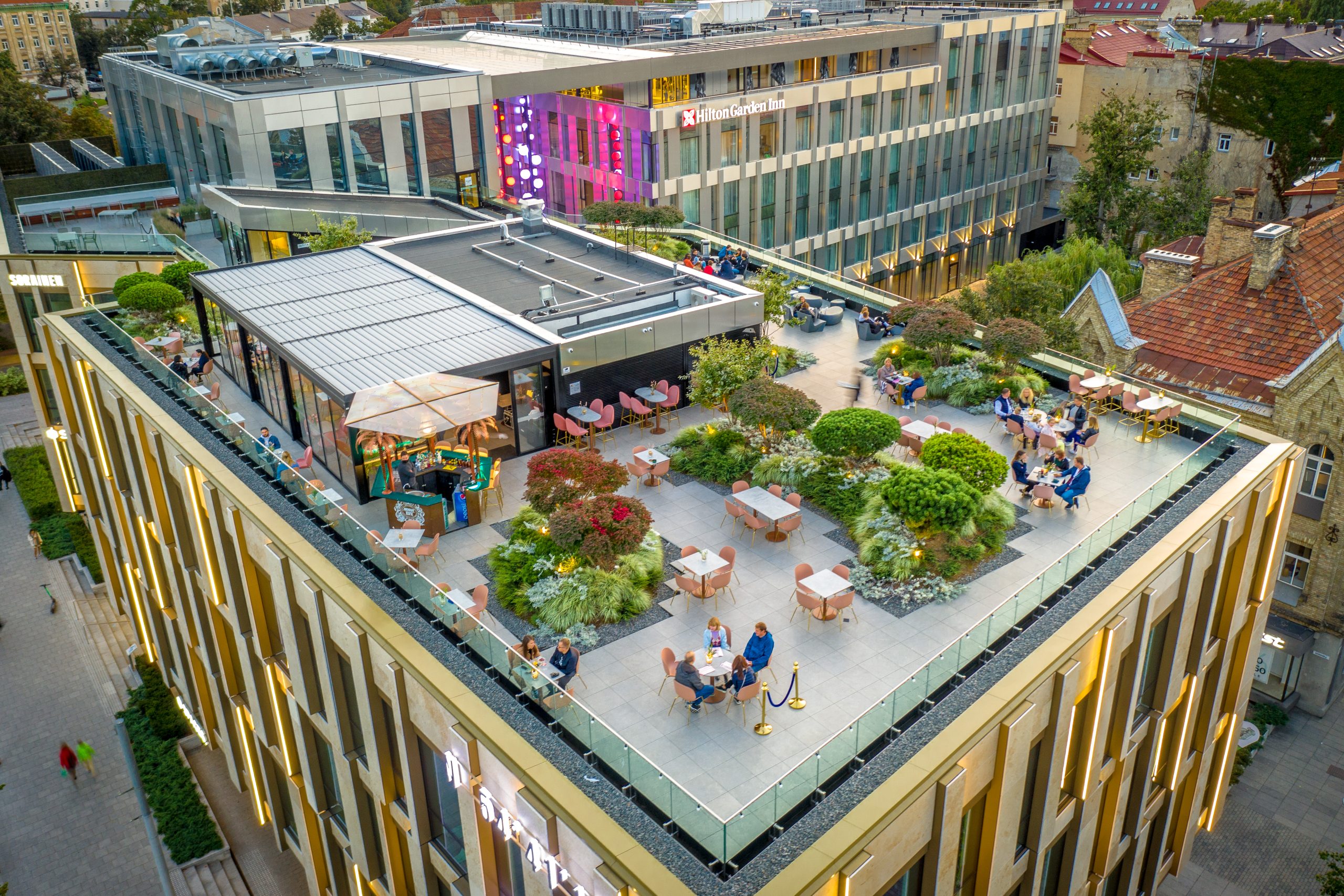 Vilniaus miestas / Go Vilnius, A. Didžgalvio nuotr.
Emerging Europe is a UK-based data-driven and social-impact management advisory focused on understanding the emerging Europe region. Its mission is to contribute to the social, economic, and democratic development of 23 countries in Central, Eastern and South-East Europe, as well as the South Caucasus.
The latest Emerging Europe Index is available here: Business-Friendly Cities Report 2023 (emerging-europe.com)