Fintech | ICT | Lasers | Life science
Vilnius Won 3rd Place at European Capital of Innovation Awards
2021/11/28
November 24, 2021. Vilnius, the capital of Lithuania, won the 3rd place at the annual European Capital of Innovation Awards (iCapital) 2021. The city joined other finalists in The European Capital of Innovation category: Dortmund, Dublin, and Malaga. Apart from the prestigious recognition, the winner Dortmund received funding for other projects.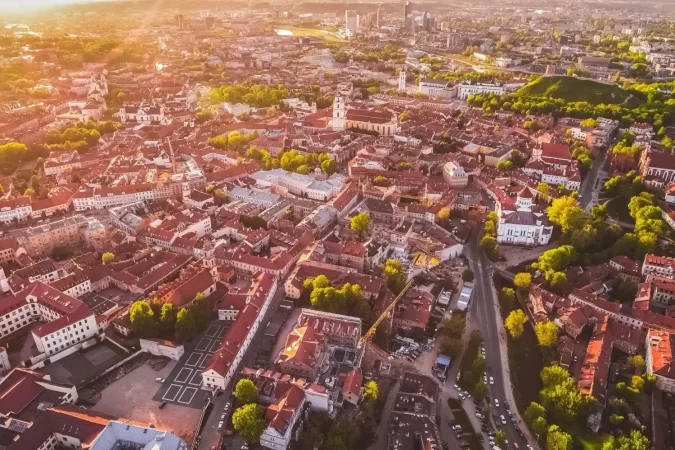 Held for the seventh time, the awards took place at the European Innovation Council Summit in Brussels and online on November 24-25, recognising European cities which implement and promote innovations. One of the main focuses of the awards are urban ecosystems that involve communities, the public sector, academia, and business, and boosts the wellbeing of the citizens through a range of novelties.
38 European cities applied for the awards this year. Aside from the European Capital of Innovation category, other selected finalists (Cascais, Trondheim, Vantaa) competed in the European Rising Innovative City. An independent committee of experts assessed the eligibility of the cities, having considered their efforts to develop local innovation systems, which would increase the welfare of the citizens the most. The cash prize for the most innovative capital amounted to €1M for first place and €100K for 2nd and 3rd places.
"We are very proud that Vilnius' efforts have been recognised and that we can show an example to other European cities. In the past year, our ecosystem proved significant strength and resilience to cope with the global challenges by developing innovative solutions. Thanks to the academia, business representatives, legislators, and all the city residents who work tirelessly to improve our capital, each day Vilnius becomes a better, happier place to live," said Remigijus Šimašius, Mayor of Vilnius.
Vilnius' application to the awards included several key projects implemented last year: city's digitization policy "Vilnius 2IN," experimental cybersecurity initiative "Hack Me If You Can" "Intelligent Energy Lab" initiative, and other innovation development projects. The city also developed three data policies—Internet of Things, Data, and Open Data—which allowed it to carry out other innovative projects. It set the ground for the creation of three comprehensive digital maps of the city for the underground, city level, and air space.
Moreover, the city has been actively exploiting cutting edge technology such as drones since 2020. Special air routes have been mapped and an operational centre has been established to use drones for the benefit of the citizens, for instance, to observe public spaces and carry light-weight items during the pandemic.