Leaders
Sector leaders series: Meet Inga Langaitė
2023/01/26
The Vilnius TechFusion community is all about collaboration and spreading innovative ideas to push the city's entire tech ecosystem forward. With this in mind, we are developing an ongoing interview series where we engage in discussions with Vilnius TechFusion leaders from different sectors to pick their brains and learn from their insights. The first of our interviews was conducted with Inga Langaite, CEO of Unicorns Lithuania, which is playing a key role in encouraging local startups to build the future of Lithuania.
INDUSTRY
What are the core values of unicorns.lt?
Smart. Open. Future. No bullshit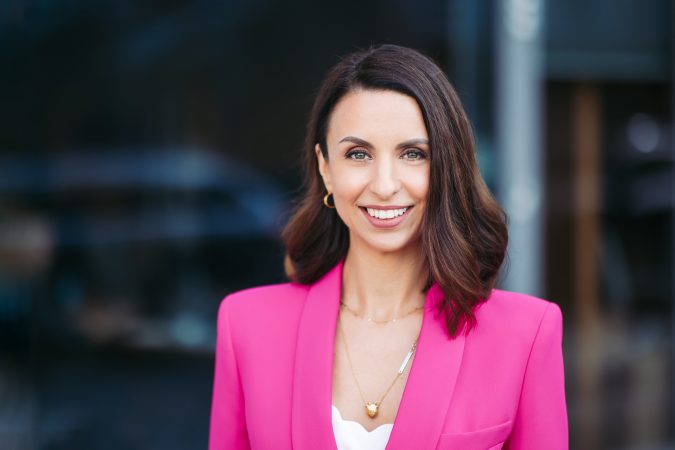 How can new members join unicorns.lt?
First, our members believe Lithuania is the best place in the world for unicorns. We mobilise and encourage startups and the public to contribute to building the future of Lithuania as a successful modern country with a high value-added economy. All successful Lithuanian startups are welcome to join the association if they are developing or have developed an innovative product, have an office in Lithuania and generate most of their revenue from foreign markets. However, each membership application is assessed on an individual basis and the Board reserves the right to make exceptions. Aspiring members can find more information here.
LOCATION
Do you have any tips about building a unicorn in Vilnius?
I'll allow myself to joke that a unicorn is just a hard-working horse that protects its hopes and dreams with a spear on its head. So unicorns have to be hungry, bold, think big, do their best, work hard, connect with others and use the power of the ecosystem. If you take this advice, nothing is impossible.
What trends do you see in the Lithuanian ecosystem?
Last year was a wake-up call for all of us dreaming of a peaceful life and ever-growing tech company evaluations. Now we are thinking less about beastly growth at any cost and more about payback, sustainability, independence and residual value – this is what makes the Lithuanian startup ecosystem unique. Some of the strongest Lithuanian startups have scaled up without external investment, using just their profits.
Moreover, while the global technology sector is laying off workers, the trend in Lithuania is quite the opposite. The major tech sector employers continue to talk about the hundreds of employees they want to hire in 2023. So, our startups are growing rapidly and strengthening their value.
Most inspiring place in Vilnius?
BLITZ Questions (choose one)
Remote or Office
Office
Laptop or phone only
Laptop
Online or in-person meetings
In-person meetings
Cats or dogs
Dogs
Series or Movies
Movies
Eating out or cooking at home
Cooking at home
PERSONALITY FINAL QUESTION
Given the choice of anyone in the world, who would you want as a dinner guest?
Maelle Gavet, CEO and Board Member at Techstars. She is one of the tech industry's brightest stars, a leading technology executive and entrepreneur for over 15 years.