ICT | Leaders | Life science
The Story of Dmitry Gurski, Co-Founder and CEO of Flo Health: How Two Self-taught Brothers Founded a Women's Health App Worth $800 Million
2023/09/27
More than 300 million people worldwide have downloaded the AI-powered women's health app Flo Health, which has over 56 million users who log on every month. Flo is also one of the most monetized apps in the health and fitness category, with a revenue exceeding $100 million. Hard as it may be to believe, the company's largest office with the highest concentration of talent is located in Vilnius.
"According to our metrics and performance, we are very close to attaining unicorn status. Even back in 2021, our last-round valuation was $800 million," said Dmitry Gurski, co-founder and CEO of Flo Health, serial entrepreneur, investor, and philanthropist.
However, instead of focusing on this goal, he's currently pursuing the huge opportunity for growth provided by the still-underserved market. In addition to offering customizable cycle and ovulation tracking, personalized health insights, expert advice, and a completely closed community for women to discuss their questions and concerns, Flo uses machine learning and data analytics techniques to support women throughout their entire reproductive lives.
– First of all, how are you today? The startup industry is now in a state of change. While some are exercising caution, others view the ongoing market correction as an opportunity to scale things up. What's your take on all this?
– Flo is on a path to profitability. We're continuing to see growth in revenue, which exceeded $100 million last year. Since our last investment round took place at the end of 2021, we still have an extensive runway and do not require any additional investment. The currently somewhat depressed competition for top talent also increases our chances of doing well in the job market. A harsher investment environment also means we're less likely to have new serious competitors in the near future. All in all, the current market conditions present more advantages than disadvantages for Flo.
– Over two years have passed since Flo began operating in Lithuania. Why did you choose Vilnius specifically? What part does the Lithuanian office play in the Flo Health story?
– We wanted to increase the company's international visibility, and Lithuania proved to be both geographically and logistically convenient and beneficial in this regard. On top of that, the Lithuanian government provides excellent support and conditions for startups and companies in their growth stage. I would also add that Lithuania offers a great quality-price ratio when it comes to talent. Our Vilnius office has become the company's largest, with 270 out of 430 employees based here.
– Today, Flo is known to millions worldwide, including Lithuania. How did the concept of Flo come about? How and why did you start Flo?
– I usually have a very extensive answer whenever it comes to Flo's origins, but in short, we saw a gap in an underserved market. We saw a need for a more extensive product that went beyond basic period-tracking capabilities, covering broader areas of female health. That's how we arrived at the concept of Flo as a "super-app". Strategically, it was a very controversial decision at the time, but it proved to be the right one for this market. Flo became not only the biggest player in the health and fitness area, but also the only consumer-facing app in the female health category with a serious monetisation potential.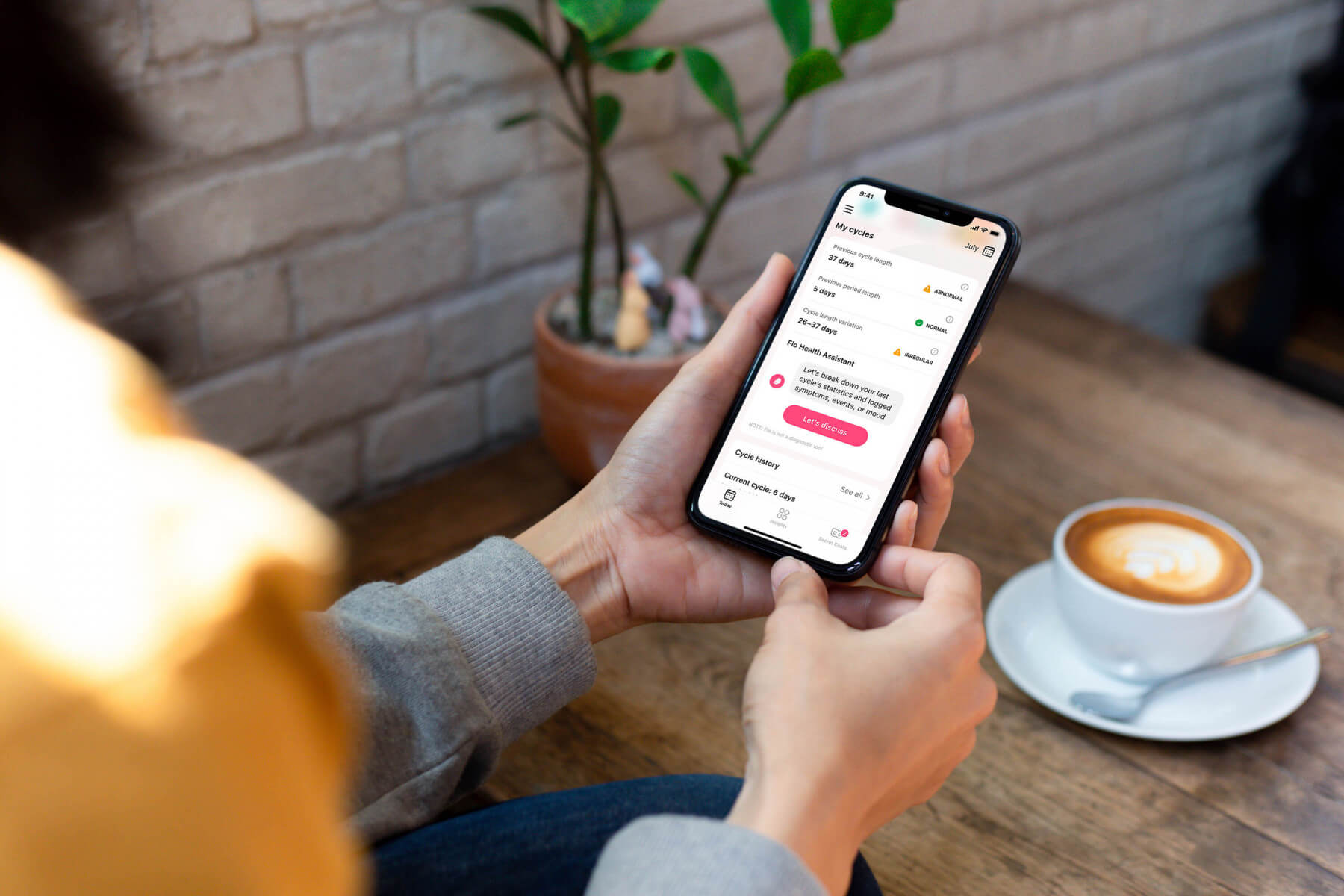 – What is your background? What path led you and your twin brother to become successful business owners and investors?
– My brother and I have always worked closely together. We were raised by a single mother who at the time worked as a librarian, so we started working at a very early age – as early as 16, and we had no choice but to work towards success. I believe that's what got us to where we are today. In a lot of ways, we are self-taught. We only had ourselves to count on, and when you find yourself in this situation, you start moving very quickly.
– I was surprised to learn that you have a degree in pharmaceutical chemistry. How did you decide to study this subject? And why didn't you pursue a career in the field?
– When you're only 17 and you're making decisions about education, you don't really know what to expect. So naturally, a lot of people get degrees in subjects they were more successful at while at school – it's not a very strategic decision. Nonetheless, I've learned a lot during my studies. First and foremost, they gave me my scientific mindset and my resilience. At the time, I used to combine full-time work with studies (bearing in mind that I also chose a degree in a complex scientific subject), working 16-hour days. This grueling schedule over a number of years taught me resilience and gave me professional stamina. Although I never pursued a career in chemistry, my degree and my knowledge of science proved useful during the Flo journey, especially when it comes to getting my head around medical concepts.
– Is it true that you're educating yourself in technology? I know that, a few years after founding Flo, you finally got your MBA degree and completed your studies at the Stanford Graduate School of Business. When did the concept of startups first enter your mind?
– I'm self-taught and have even written several books. Back in the day, self-taught people in the tech industry were very common, simply because it wasn't something you could really study anywhere. I've continued to learn new things even after completing my formal education, with the MBE from Kozminski University and my graduation from the Stanford Executive Program representing only a part of my life-long learning process. As to when my brother and I first thought of creating an app-based start-up, it was around the time the App Store was born, around 2008-2009. It was a very new concept back then and we saw an opportunity in the new market – akin to the opportunities the internet presented when it first launched. It was a pivotal point for the market that we wanted to tap into it.
– What did your career path before Flo look like? Is it true that you tried making a women's health app before? What is your startup track record?
– While I was at the university, I spent a number of years writing books and articles as a freelancer. After that, the publishing company I freelanced for asked me to join them permanently to manage one of their departments focused on publishing books about computing. I spent a few years doing that and then, in 2008-2009, Yuri – he worked for the same employer – and I both left the company. That's when we launched two businesses – the first one was a health and fitness app, and the second one was a publishing company that exists to this day and has so far published over 1,500 educational books. All in all, during my career I've contributed to creating – either writing or publishing – around 2,000 different books. Finally, 11 years ago, I fully committed myself to the app market. Flo was technically our third – and most successful – attempt at building a women's health app. Success is the sum of your attempts. By the time we launched Flo, we'd accumulated a lot of knowledge, which allowed us to build an app that proved to be not only viable but also highly successful.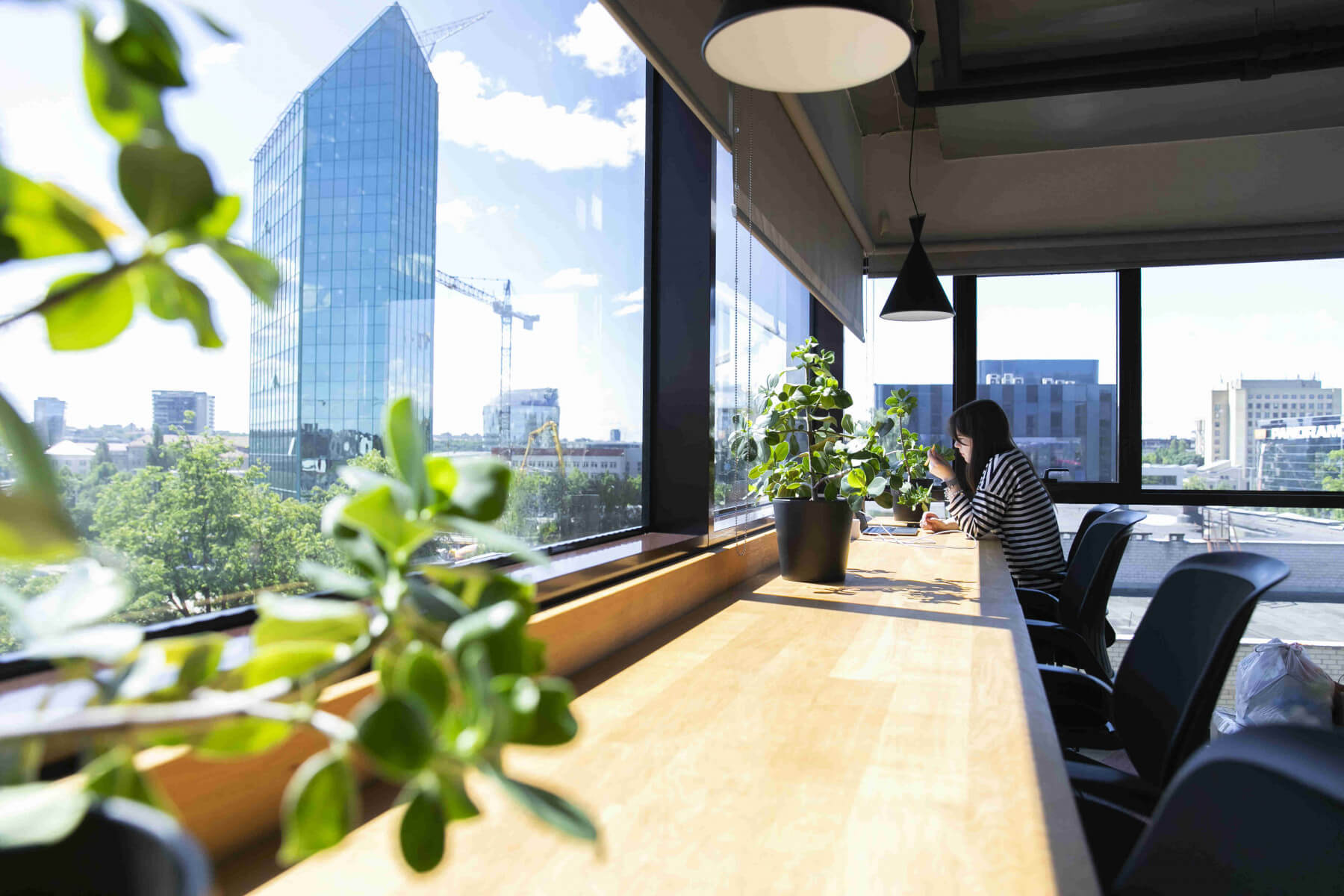 – You also wrote five books on computer science and programming. How do you unwind from work? How do you immerse yourself in it?
– Immersing yourself in work is easy – it's the unwinding that's more problematic. It's not something I experience in my role now, but one of my favorite things about writing books or coding was that after about an hour of working you'd find yourself in this flow state where you're in the zone and lose all sense of time. For one of my books, I spent the entire time working at night – I'd sleep during the day and only start writing around 9 PM. It happened very naturally, and I found that it did wonders for my ability to focus. In terms of unwinding, I like to do things that help me clear my head but keep my hands busy – walking, gardening, and fishing.
– Tell us more about the early moves made by Flo that led to its future success?
– That's a very loaded question, but in a nutshell, a big company is a company that has survived. The key factor in Flo's success was our choice of the market. We chose a big, underserved market with minimal competition. The other factor was product strategy – in our case, the "super-app" approach. Far too many businesses focus on building utilities which don't really offer enough value to drive monetisation. And lastly, it was an element of luck – sometimes the stars just need to align for a company to succeed. In Flo's case, they did.
– When did you realise that Flo was going to be a successful product?
– During the earlier stages, we never expected Flo to get this big. Back when we had our seed round in 2016, our projection for the next 2-3 years was 2 million MAU and a few million in revenue. At the time, it seemed highly ambitious, but fast forward to 2019, and we had exceeded these projections tenfold. I truly realized that Flo can be a highly successful product and a viable business when we launched our first premium subscription test and saw that our customers were receptive to it. Before that, we were unsure if our users would pay for a premium subscription. Our team was sceptical about it, because, at the time, people just weren't paying for products of this kind. However, early tests and conversion results changed everything.
– What are the fundamental rules for building an effective team?
– When I joined the prestigious Stanford Executive Program, I was expecting to enter the world of "superhumans". There were 200 people at the peak of their careers and top of their industries, but none of them were like that. However, the one thing they all had in common is that they were all extremely hard-working and disciplined. They'd get up at 6 AM to start their day or work out. It's not about intellectual capabilities – it's about the combination of discipline, work ethic, curiosity, and persistence. That's what sets successful people apart. People who can work hard and stay dedicated despite their failures are rare.
– The idea that you don't have to share a lot in common with the target market to create a fantastic product really appealed to me. But, as a male founder of a FemTech startup, also named as a pioneer of women's health issues, how has your experience been?
– Being a male founder is less relevant in this instance. We rely on our users' feedback and metrics to inform our decisions, as opposed to mine or even the team's. In a way, it's also what contributed to our success. We didn't have any personal experience and had to rely on testing and in-depth studies from the very beginning. We've always used objective information, data, user research, and tests to make decisions. At this stage, it's not my product, but rather a collective effort of the whole company. I have very little say in what goes into the product, my job is to build the company that in turn builds the product.
– Unfortunately, there aren't many female business owners at startups or in the FemTech sector. What can we do to change that?
– Looking at the big picture, only around 2% of founders and 15% of co-founders are women, and those figures have remained relatively unchanged over the past seven or so years. It's – sadly – a very male-dominated industry due to societal reasons. Many countries have introduced benchmarks for female representation on company boards or at the executive level. While it's kind of an artificial approach, it can still lead to a change in views and a subsequent shift. The change needs to happen on an institutional level as opposed to segregated solutions and initiatives like accelerators. Having said that, the change is happening, but it's incredibly slow. The most actionable step would be to provide women with opportunities to take on these leadership roles, allowing them to start their own businesses in the future.
– You've introduced Flo as a benefit to US employers to better support women in the workplace with the resources they need to thrive both physically and mentally. Flo also has over 50% women across the whole organization, and among key executives. Is there still a lack of understanding regarding women's empowerment in our society?
– Female health as an industry has historically received significantly less funding than the male health sector. For instance, conditions like PCOS, endometriosis, and fibrosis are fairly widespread, yet see very low diagnostic levels and lower levels of funding when it comes to developing solutions. Beyond it being a business issue, it's also an issue of a societal nature. It's an indicator of where the decision-makers' interests lie. These decision-makers are predominantly 50–60-year-old males, which in turn has an impact on where the money is invested. It's less of a healthcare and business issue and more of a political problem, reflective of personal experiences and issues of these decision-makers.
– You are not only a significant figure at Flo but also a partner of Palta, a co-founding company with a portfolio of successful startups, some of which were acquired by Facebook or Google. Please offer 3 tips for developing a successful startup.
– The right market, the right timing, and the right people equals success. The market and the stage it's at is the key factor. The issue with small start-ups is that they often choose small or stagnant and saturated markets. Instead, look for a market that is poised for growth. Market and timing are the two things you can't control – which is why they're key. I would even say that every start-up is dead by default, but a big tide raises all boats.
This interview was prepared by Vilnius TechFusion partner Unicorns.lt. Find the full story in Lithuanian here: "Flo Health" bendraįkūrėjo ir vadovo Dmitry Gurski istorija: kaip du savamoksliai broliai sukūrė programėlę moterims, vertą 800 mln. dolerių | Unicorns