Fintech | ICT | Lasers | Life science
Value of Lithuania's startup ecosystem growing at 4x CEE average, says Dealroom
2023/02/20
According to Dealroom, the enterprise value of the Lithuanian startup ecosystem grew 16.8x between 2017 and 2022, 4.2 times the average for the CEE region
Investment continues to accelerate despite the global softening in tech investments since 2021; funding in Lithuania reached an all time high in 2022 of €295 million
Lithuanian startups are less likely to relocate – only 9% are based abroad against a CEE average of 46%
Startup growth has been supported by consistent regulatory improvement led by the Lithuanian government
Vilnius, the capital of Lithuania, is the focal point for investment, accounting for 92% of enterprise value and 95% of all funding in 2022
VILNIUS, Lithuania (February 15, 2023) – The combined value of Lithuania's startup ecosystem is growing four times faster than the average for CEE (Central and Eastern Europe), according to new analysis published by Dealroom, the global startup and venture capital intelligence platform. Dealroom's database of global tech investments reveals that the Lithuanian startup ecosystem grew in value by a factor of 16.8 between 2017 and 2022, reaching a total of €9.5 billion. The combined enterprise value is 70% higher than that of Croatia, the CEE nation with the fastest growth rate over the same period. Ukraine, the third fastest growing ecosystem, saw its startup ecosystem grow by 8.8 times.
The rate of investment in Lithuania actually accelerated in 2022 despite a global softening in tech investments that began in 2021. Excluding "megarounds" – extremely large single investments that can distort annual data – funding in Lithuania reached an all time high of €295 million in 2022. Successful Lithuanian startups are also less likely to relocate out of the country. Only 9% of Lithuania's combined enterprise value in 2022 is based abroad, against an average for CEE of 46%.
Notable Lithuanian startups include new unicorn NORD Security, and potential future unicorns currently valued at €200 million or more include kevin., a fintech leveraging open banking for payments, and PVCase, a global solar technology company. The report also highlighted rising stars such as Kilo.Health, a digital health and wellness startup, laser tech Litilit and Oxylabs, specialised in web data gathering. Further notable startups include Vinted (Lithuania's first unicorn), CityBee, Ondato, SME Finance, Interactio, Kilo.Health and Whatagraph, all based in Vilnius.
The report also reveals Lithuania now ranks third in VC Investment per capita in CEE. Foreign investors are increasingly active in Lithuania, with domestic investors more active at an early stage. In 2022, 9% of VC funding came from Lithuanian investors, 36% from the rest of Europe and 35% from the US. Top investment sectors are currently security and fintech, followed by transportation, ecommerce, energy, food, health, 'wellness beauty', lasers and edtech.
Roberta Rudokiene, Head of Startup Lithuania, says: "Dealroom's data shows that Lithuania's consistent improvement of the regulatory landscape for startups is paying off. The analysis indicates the country, especially Vilnius, is now the go-to choice for tech investors in one of the world's most dynamic regions. Alongside technical changes, such as a lowered capital threshold and improved regulation of convertible bonds and the share issue process, 2023 sees new tax relief on options that we expect to encourage another wave of investment."
Vilnius, the capital of Lithuania, is the focal point for investment. Startups headquartered in Vilnius raised 95% of total investment in Lithuania in 2022, with €227 million flowing into the capital's tech fledglings. The result has been an astonishing return on investment in the capital, with Vilnius' startups rising in value from €500k in 2018 to €8 billion in 2022 across more than 740 startups, including 3 unicorns.
Inga Romanovskienė, General Manager at Go Vilnius, comments: "This report highlights that the Lithuania startup success story is being largely written in Vilnius. It's a city where startups can grow. It's compact, open to innovation and really goes out of its way to support international talent with initiatives like International House Vilnius, which supports talent migrating to the city. Startups and ecosystem facilitators have developed an interconnectedness that helps the city become more than just the sum of its parts, a close-knit community that refers to itself as Vilnius TechFusion. These are all factors underpinning the extraordinary startup growth rates observed by Dealroom in Vilnius. "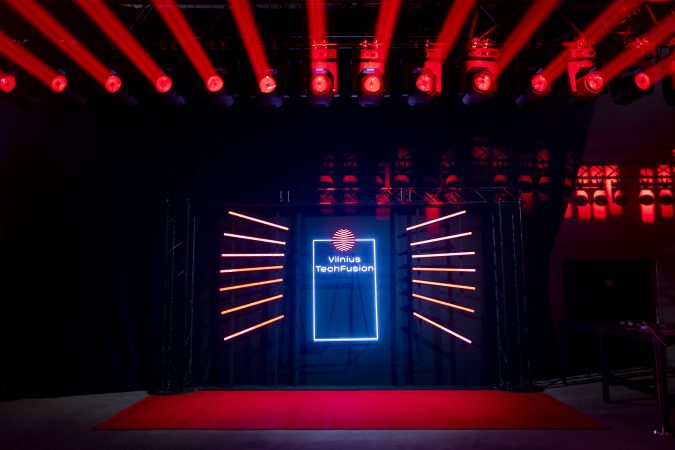 Within Vilnius, fintech is the single largest investment segment, with 110+ startups and a combined enterprise value of €537 million. The year 2022 broke the records for VC fintech investment in Vilnius, with €66 million raised, up 4.7x year-on-year. However, the biggest area in terms of enterprise value is ICT, with 155+ startups valued at €5.6 billion. This includes more than 40 gaming companies with a combined value of €138M. Other notable investment nodes were lasers (30+ startups valued at €116 million) and biotech (20+ startups at €11M), both areas beating investment records in 2022.
Donatas Keras, Founding Partner at Practica Capital, says: "Based on data, we can see that the Lithuanian tech ecosystem has reached an inflection point and will inevitably follow the trailblazer Estonia. The accelerating network and knowledge spill-over effects, second-time founders, increasing startup top and mid talent pool, top-tier VC exposure to the region, a growing number of active Angel Investors and one of the best governmental policies globally are catalytic effects next to the actual capital efficiency of Lithuanian startups. Maturing ecosystem and ready-to-be-deployed capital create the foundations for future growth"
Check out the full report here.