Leaders
The CEO of Bored Panda, Tomas Banišauskas, Pulls Back the Curtain on How to Make Millions from Online Popularity
2023/09/21
The art, design, and other shareable content platform Bored Panda, which curates the video channels Crafty Panda, Gotcha, and Kaboom, is among the most successful Lithuanian projects in the country's internet history. What started as one person's quest to stave off boredom is now a company bringing in millions in profits.
"Lithuanian-generated content secures top spot on Facebook", "Seen by over 1/3 of the planet", "62 billion views in 1 year" – these are just a few headlines introducing the product developed by a Lithuanian team. Bored Panda is also expert at monetizing views – its revenue grew by over 40% in 2021, bringing in €9M in net profit. According to founder and CEO, Tomas Banišauskas, 2022 was no less successful, and the company is now entertaining such ambitious goals as developing a world-class IP and becoming a unicorn.
"If I could travel back in time and give myself a piece of advice, I'd say: 'Be 10 times better and do 10 times more than competitors'," said T. Banišauskas, sharing the principles behind Vilnius-based Bored Panda's 14-year success in a highly competitive segment.
– 2022 broke your company's all-time profit record. How do you remember that period? What made the biggest contribution to Bored Panda's success?
– I'd say it rather felt like a roller coaster ride. The year started with an impressive first quarter, followed by a plateau triggered by global economic volatility, and then a decent fourth quarter. The end result was mostly due to us getting on Google Discovery. Since then, our content has been exceedingly accessible to everyone whose phone runs on Android, which is to say – to nearly half the planet. We finally stand next to the other global media giants.
– How would you explain what Bored Panda is today to those unfamiliar with it? Is it true that you generate revenue from ads published on platforms featuring your content?
– We are creators of entertaining content "on steroids", joining creativity with technological solutions like A/B testing and AI. If I had to explain our business to a grandma, I'd say that we're creating fun videos and articles. Our team currently has 600+ people from 42 countries, more than half of whom are based in Lithuania. We also have 6 studios for shooting live video. Last year, boredpanda.com received 1.7B views, and our video content garnered 62B. Astonishingly, this means that our content has reached 1 out of every 3 people on the planet. We're also placing ads next to articles, and our content is further monetized by the platforms we publish on – Facebook, YouTube, and Snapchat.
– The content creation industry is highly competitive and rapidly evolving. What are the main factors shaping it today? Which changes are you primarily responding to?
– I would single out two main factors. The first is the growing popularity of TikTok, which gave the leading social media and content platforms a good shake. Market incumbents like YouTube and Facebook were forced to change their algorithms to strongly prioritise short videos. There is one problem, however – platforms don't know how to monetize them, because short videos bring in only a fraction of the revenue of long-form content. For this reason, content creators like us, who depend on ad revenue, end up suffering. The second reason is the AI breakthrough that is ChatGPT, which threatens Google's main business model. When looking for information online, we typically visit lots of websites and view lots of ads – Google's chief source of income. Now, however, users can have their questions immediately answered by ChatGPT, without clicking on anything to begin with. Attempts to combat bot-generated content don't always benefit us, either. In the long run, Google will have to find ways of giving more accurate responses on-site, thereby forcing content creators to develop methods of counteracting that so as not to lose their audiences. We use AI ourselves to automate the most boring of tasks. In addition, we're experimenting with shorter-form video content, such as YouTube Shorts and Facebook Reels. For now, though, it's more a means of gaining followers than of generating revenue.
– Bored Panda is now 13 years old. How did it all begin? I know that you'd never been a regular employee. Have you always wanted to be an entrepreneur?
– As a kid, I saw that my dad wasn't afraid of taking risks with different ventures: bringing in goods from Turkey, making "boom boxes" or trading in Gariūnai. Over time, I concluded that everything worthwhile I should do myself. I grew up with a brother, whom I'd often fight over the PC that we got early on. I was also drawn to digital arts, such as drawing and animation, which later evolved into web – and even video game – development. Later still, me and some friends got into shooting music videos that, in time, gave us our first paying gig – filming proms and office parties, baptisms, and weddings, earning up to 2,000 litas per video. Then I got into photography, and one time made around €4,000 from 9 pictures I posted online. Another picture, one that I took of my wife, was purchased by a Mumbai-based ad agency that used it for marketing somewhere in India. My interest, however, was making a living specifically online. While studying business management at Vilnius University, I started working on internet-based projects with a friend. Not knowing what to do and how to succeed, we decided to write a blog featuring other people's success stories. It was, essentially, killing two birds with one stone – teaching others, while educating ourselves. I read a huge number of different articles and ebooks, although practice was the best teacher – building our website and seeing what works. After one year, our earnings became sufficient to get us lunch at the cafeteria, which to me felt like a miracle. Eventually, though, my friend emigrated and I started Bored Panda.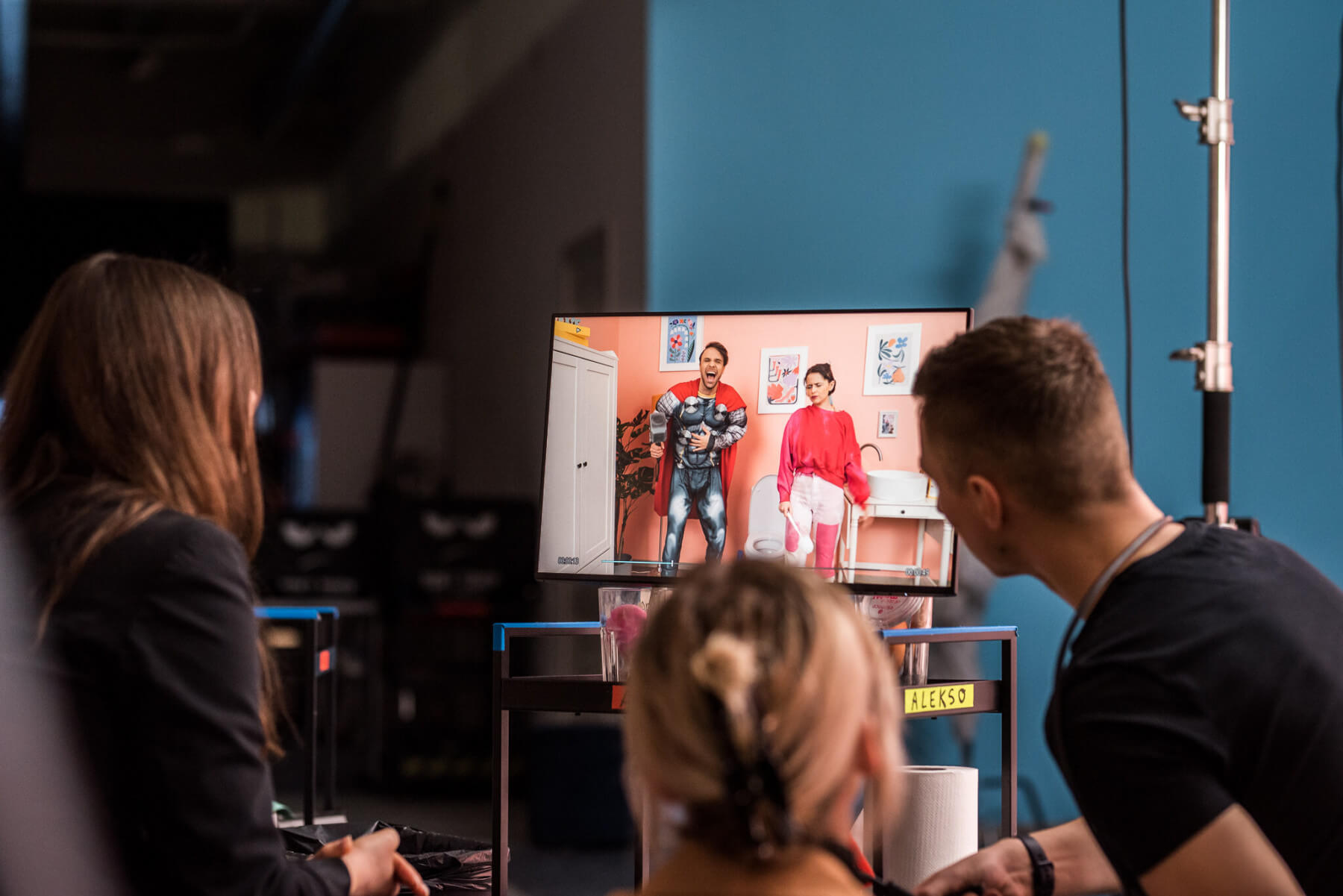 – The idea for Bored Panda came to you in 2009 – a difficult period fraught with intense competition. How did you stay motivated working alone for such a long time?
– I always felt the urge to create, be it through video or online endeavours. People around didn't always take me seriously, though – some even thinking I wouldn't amount to much. Then I resolved to prove, no matter how long it took me, that anything was achievable. Once, me and my university friend that I've mentioned before, wrote a blog post that got lots of views. It was about Google's offices, featuring tons of pictures. That was the eureka moment – I realised that we should be focusing on images, art, and curiosities. At the time, I was also working on other projects, such as writing about wellness and architecture. None of them were, however, as much of a hit as Bored Panda.
– What is the secret to Bored Panda's success? How do you become popular online?
– My first motto was, "Do 10 times less, but 10 times better than competitors". Focusing on a very specific type of content worked – within 10 months, Bored Panda's views reached 1 million, providing me with a then-average Lithuanian salary. Another reason for choosing this approach was that I was doing everything myself – from server maintenance to copywriting to coding. The next breakthrough came from experimenting with headlines and images. By joining quality content with A/B testing, we became 2017's No. 1 site on Facebook, even though our output was only 6 articles per day, while others were churning out thousands.
– And how do you maintain, as well as monetize, this level of popularity?
– While, at first, Bored Panda was fully dependent on Facebook ads, we later consciously decided to diversify our revenue streams by making original content for YouTube. That's one. It should also be said that, for a long time afterwards, we lived in fear of suddenly losing visitors due to some change or other to platform dynamics or policy. We saw this happen to competitors. However, a big part of our users were recently cut off, temporarily, from seeing our content because of a Facebook error. Although stressful, this hiccup showed that we could now survive without it. Secondly, your philosophy should match that of the platforms you're using. In our case, this means prioritising quality content. Don't try to "hack" the algorithm or pursue fleeting success – put out good stuff and algorithms will promote you. For instance, when I realised the importance of channel reliability to Google algorithms, we really started focusing on backlinks. If you simply publish good content generated by somebody else, it won't be difficult for your competitors to copy it without attribution. Then came the interview era – in addition to publishing content, we started talking to creators and soliciting expert opinion. Our competitors saw it as a needless expense, but this long-term strategy worked out. We started getting more mentions and improved our channel's reliability, which motivated the platforms to promote us even further.
– The fact that you pay so much attention to numbers despite working in the creator economy was big news to me, personally. What makes you a truly performance-driven outfit is that you test and measure everything, as well as parse your performance in great detail. Did you develop this model consciously or was it foisted upon you by the market?
– With regards to generating content, there were 3 stages. When I was all by myself, I relied on intuition. Then, as our team grew, we started taking in-house surveys. The real breakthrough, however, was testing. We were once told a great deal about different testing methods by a potential buyer. Although we didn't end up selling, the advice to measure everything stuck with us ever since. For instance, we're able to test 30 headlines and up to 100 images on the website simultaneously. We have analysed everything to the utmost by using precise metrics. This allows us to track the median view count for every content type and develop effective strategies. Testing enables us to measure and optimise results with precision, as well as to save time. Our current testing model is highly complex and difficult to copy.
– Does the drive to join creativity with analytics also guide your recruitment efforts? Perhaps you've isolated the X factor that best describes your employees?
– Upon deciding to investigate the commonalities among our best talents, we realised that nearly all of them scored very high on their school maths exams, although this is not a panacea – exceptions do exist. That being said, those who excel at Bored Panda have a strong analytical mindset and base even their creative decisions on structure. We are, therefore, looking for sharp analytical minds with a passion for content and attentiveness to detail. Our best results come precisely from bringing together analytical thinkers and creatives. Some of them have openly admitted to us to being tired of film festivals and competitions, where people give each other awards, while remaining largely unknown to the wider public. We help creators reach a broader audience – precise metrics can easily prove that your content is getting views. Bored Panda is a wide umbrella for a great variety of creative projects.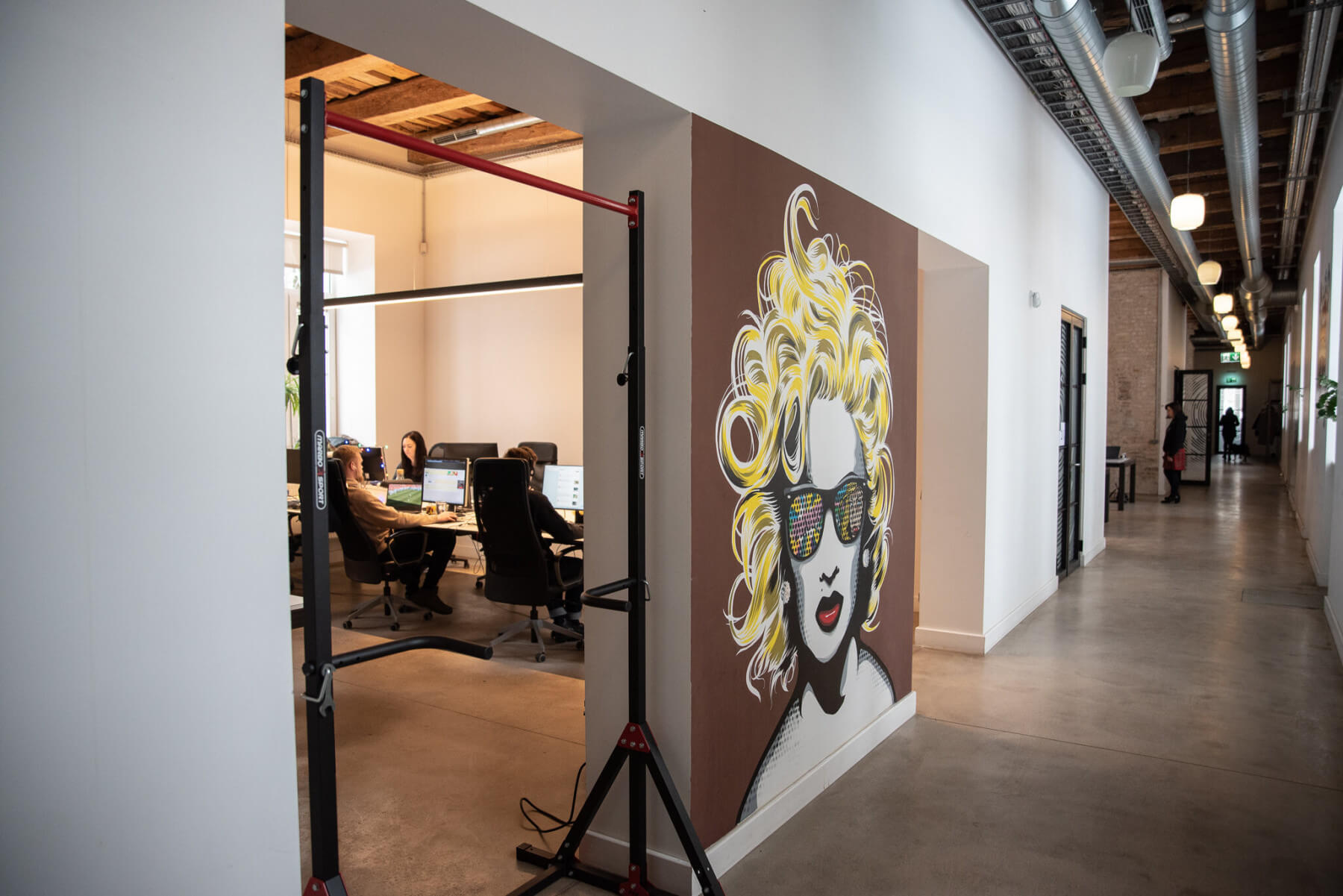 – It seems as though Bored Panda's climb to the top was highly strategic. Have you made any mistakes in the process? Is there anything you'd avoid doing if you were starting out today?
– We failed to make good on several opportunities. You should be ramping up your operations from the get-go. Another key lesson is talking to as many different entrepreneurs as possible to save time and avoid mistakes. I would also start delegating tasks and building an organisational structure much earlier, instead of doing it all alone.
– I also find it curious that the first employee of Bored Panda's is now your wife, and one of its shareholders is your former university friend. Was it experience that motivated you to break with such traditional wisdom as not mixing business with family or friendships?
– I consider this myth to be thoroughly debunked. You'd be hard pressed to find a better partner than a fellow student, or a better first employee than your spouse. With a friend whom you've known since high school, trust is on a whole other level. My wife is still responsible for tasks requiring 100% confidence. Another myth I've debunked is that you need lots of money to start a business. My initial monthly expenses were around 15 litas (~€4.3) to pay for web hosting, and the rest was my own time. I worked 14 hours a day for 10 years. I'd be making content by day, writing code by evening, and then, at times, solving technical server issues by night. But it never felt to me like I was a hard worker, believing that success was actually coming easy to me. I only realised how much I was actually working when my wife pointed it out to me.
– What does your work day look like today? And how do you unwind afterwards?
– When the lockdown started, I took a big step and delegated most of the remaining tasks. It took a long time for me to build an organisational structure and a data-based system that would no longer require my intervention. I also learned to put more trust in my employees. They're all exceptionally talented and get way more done than I'd be able to on my own. I'm currently responsible for strategy, business development, tracking market trends and business indicators, and talking to management – though I actually prefer work that's more hands-on. Strange as it may sound, I no longer spend any time browsing social media in my free time. Having done that for hundreds of pages each day, I became allergic. I just want some rest, so I'm currently teaching myself to make electronic music, taking piano classes, travelling, and doing sports. Since I fly a lot for work, I've developed an odd hobby – watching 80s films. Their simplistic and goofy charms are perfect for unwinding.
– What does the future hold for Bored Panda?
– We'd like it to become an incubator for creatives, bringing our knowledge and time-tested solutions to various projects and startups. We're currently working on 5 different initiatives: from an animated kids show to a games channel to short films with real actors. We'll see what ends up working and focus our investments accordingly. Our main ambition is to create a world-class IP. This would open up a whole level of business opportunities, licensing, and merchandising. For instance, the creators of Peppa Pig made over $1 billion in a year from product sales alone. If we succeed at this, unicorn status won't be out of the question. When our fictional characters start making their way into shopping centres and showing up on cakes at kids' birthday parties – we'll know we made it.
– Would you recommend people to build their own startups today? What should they consider beforehand?
– Yes, provided they're seriously motivated. Before diving in, I would first gauge the size of the potential market (its current players and profit margins), and if the numbers looked promising, I'd assess whether I could do better and how much that would cost. It's often assumed that having a super unique idea or solution is a prerequisite to success. If you can do that – great. But it's certainly easier to look at what others are doing and do the same, just better. Practice shows that if your idea has never yet been realised, it's likely that no one actually needs it. Also, don't be intimidated by things you don't yet understand. You'll learn by doing, although the road will be a long one. To future startup founders, I'd like to wish patience and flexibility. You must notice and make use of opportunities. I started out as a blogger, giving advice on earning money online, and now our strength is engaging videos.
– What must happen for there to be more startups and unicorns in Lithuania?
– More success stories, hands down. That's what inspired me. You can find tons of actionable content online, if you search long enough. We also need a more active ecosystem – more sales, more investment. By bringing knowledge and money together, we can build a country with more startups, unicorns, and millionaires.
This interview was prepared by Vilnius TechFusion partner Unicorns.lt. Find the full story in Lithuanian here: "Bored Panda" vadovas Tomas Banišauskas pasidalijo verslo kūrimo užkulisiais: kaip ne tik tapti populiariu internete, bet ir iš to uždirbti milijonus | Unicorns