ICT
The first network of grocery lockers as a service is starting to operate in Vilnius
2023/11/16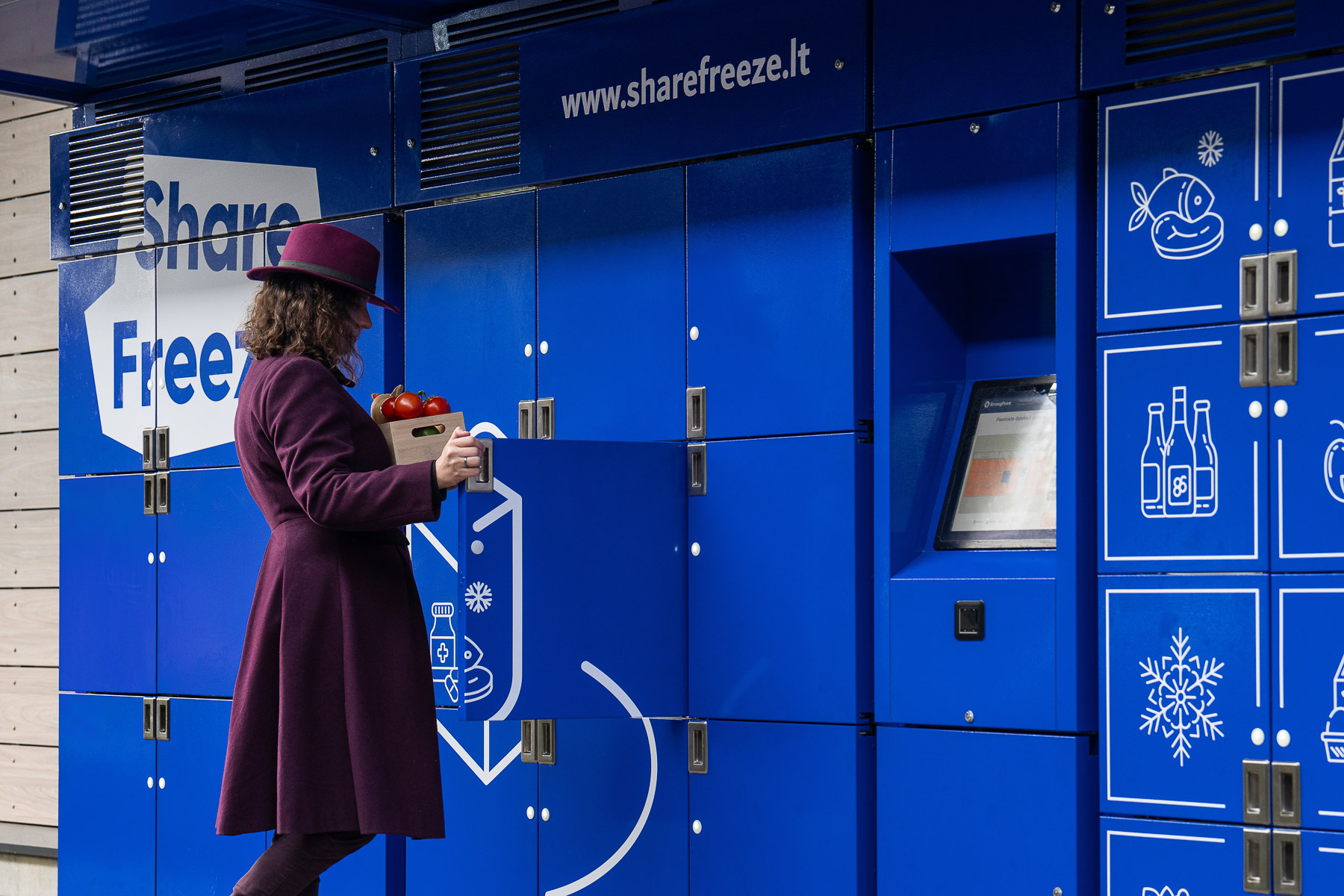 Consumers ordering food products online will be able to choose a new way to pick them up. The innovation presented on the Lithuanian market is "ShareFreeze", a network of grocery lockers for picking up temperature-sensitive goods ordered online. The first 8 lockers that support different temperatures are starting to operate in Vilnius at popular shopping centers and other convenient locations for consumers.
The ShareFreeze grocery lockers network will act as a service of choice for merchants who want to provide their customers with a more convenient way to pick up their ordered goods. Companies conducting online trade, small business owners or farmers will be able to offer ShareFreeze lockers to consumers as one of the ways to pick up goods, and reserve the number of used compartments as needed. Renting one compartment per day will cost 3,99 euros, and companies can try the service for free for the first month. The merchants themselves will take care of the delivery of the goods to the machines.
"Until now, in Lithuania and other European countries, there were only grocery lockers of specific merchants, where consumers can pick up the goods purchased in the stores of one chain. ShareFreeze will act as a pickup platform for food and other miscellaneous items that can be used by any merchant who wants to provide more flexibility to their users. We see a growing need for such a service, because smaller companies simply do not have the opportunity to invest in their own lockers, but want to keep up with today's trends in the delivery of goods," says Martynas Lunys, director and co-founder of the ShareFreeze company.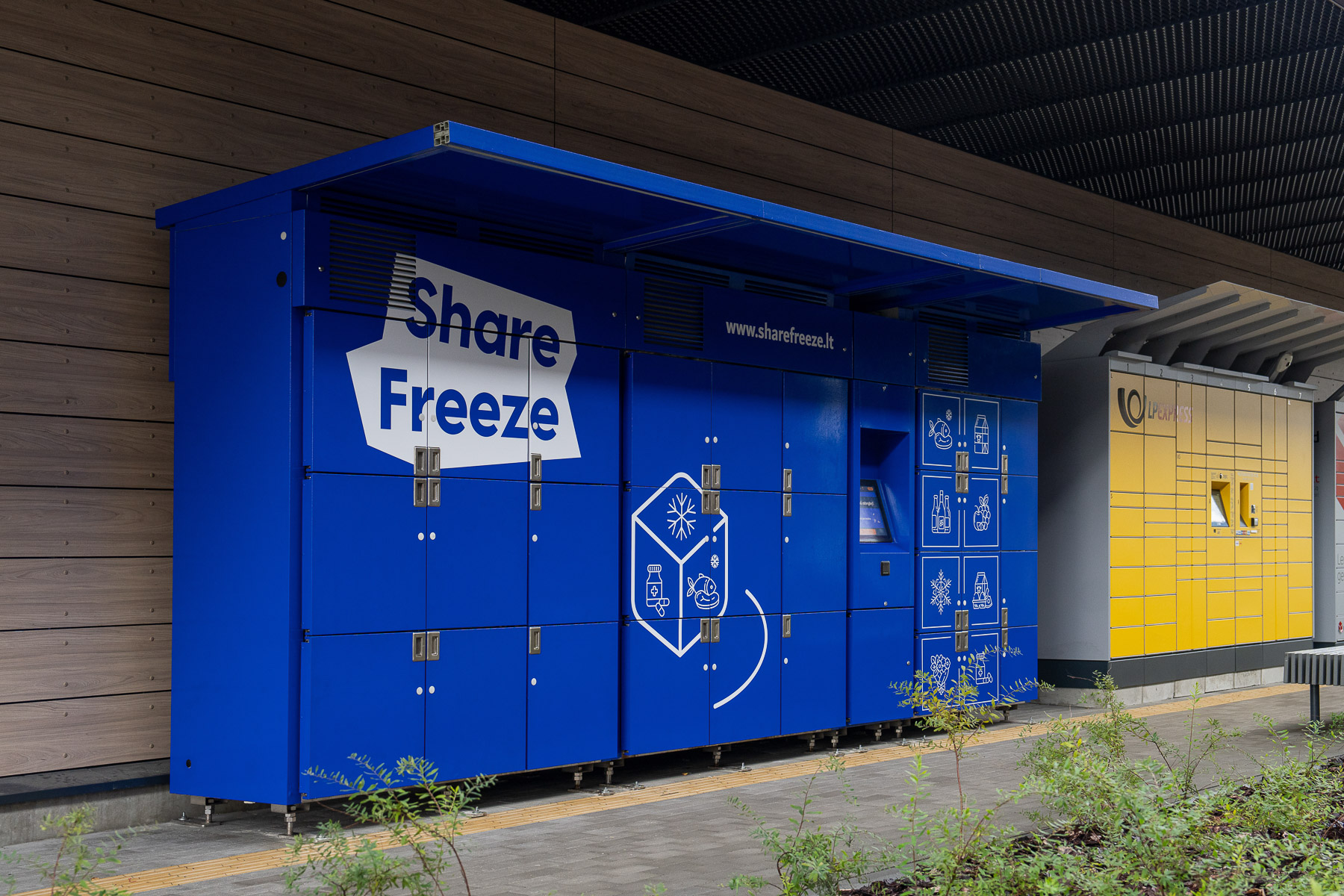 Grocery lockers will work on a similar principle as the integral e. postal machines, which have already become part of the trade and are used by many Lithuanian residents. The main feature of the food measures is that they have three different temperature modes – freezer, refrigerator and controlled environment – so they can store any food products and other temperature-sensitive and non-temperature-sensitive goods, such as meat products, confectionery, medicine or flowers. The capacious compartments ensure a constant temperature, regardless of the conditions outside, so food can be safely stored in them even on very hot or cold days.
"Specialized food stores operating online are most interested in the possibility of using food meters. We predict that the network of partners will expand once the network of grocery lockers starts operating. Such a service is relevant for grocery stores, farmers who supply their own products, confectionery manufacturers, pharmacies, companies selling cosmetics, flower salons and other merchants. When the demand for the service increases, we plan to expand the network of lockers and operate not only in Vilnius, but also in other Lithuanian cities. In addition, since the concept of food meters as a service is unique not only in Lithuania, but also in Europe, we have ambitions to expand in the future outside our country as well," says M. Lunys.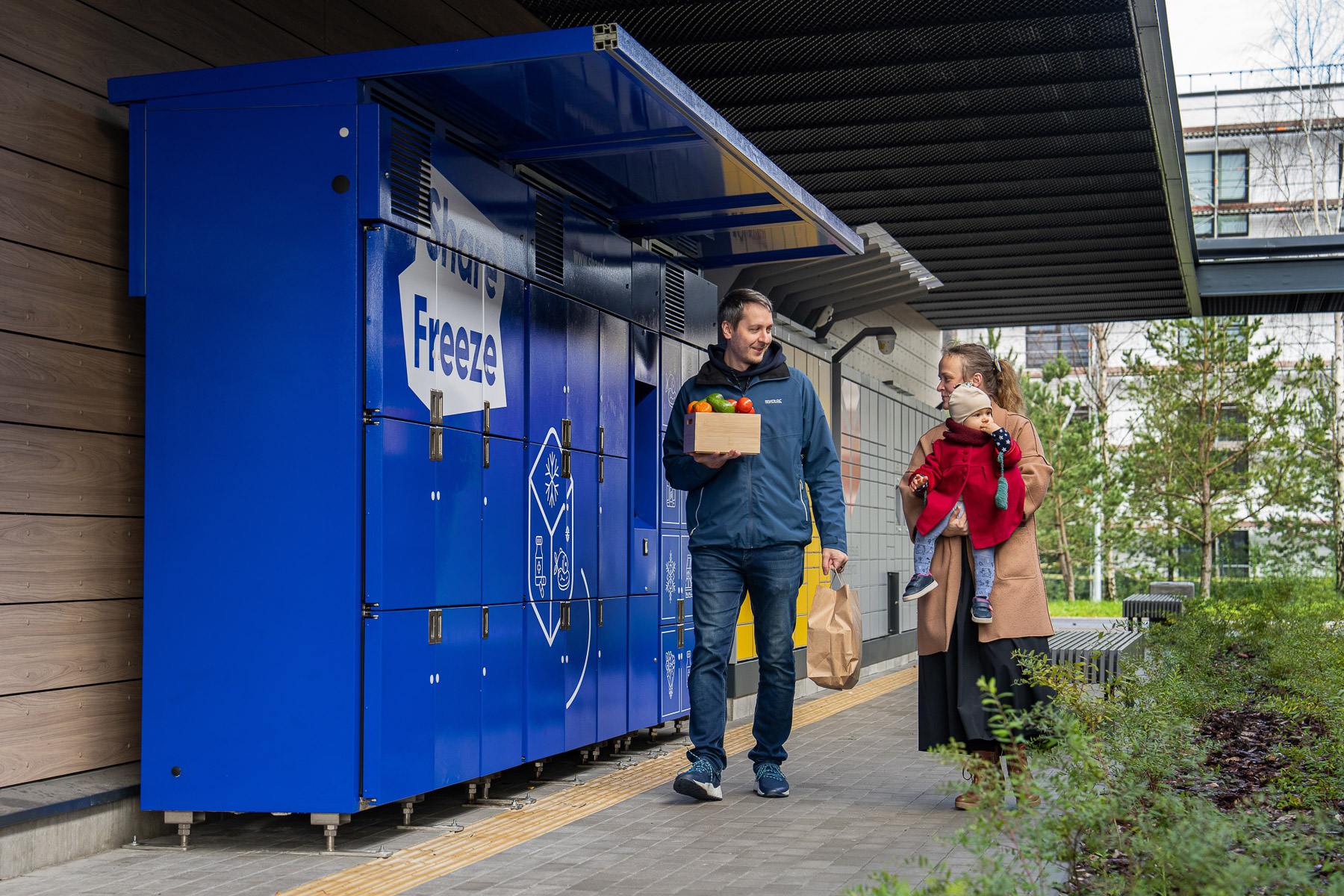 The first ShareFreeze grocery lockers in Vilnius have been installed at UNA and Nordika shopping centers, as well as at Neste gas stations. In Pilaite, Savanorių Ave., Subačiaus St., Laisvės Ave., Ozo str. and at the shopping mall at Ukmergė st. When choosing the locations it was taken into account that they would be conveniently accessible to people living in different parts of the city, and that it would be convenient to visit them on the way home from work or after picking up children from school.