Leaders
"Got fired by Meta/Twitter? Move to Vilnius" campaign Wins Best Communication Strategy
2023/11/10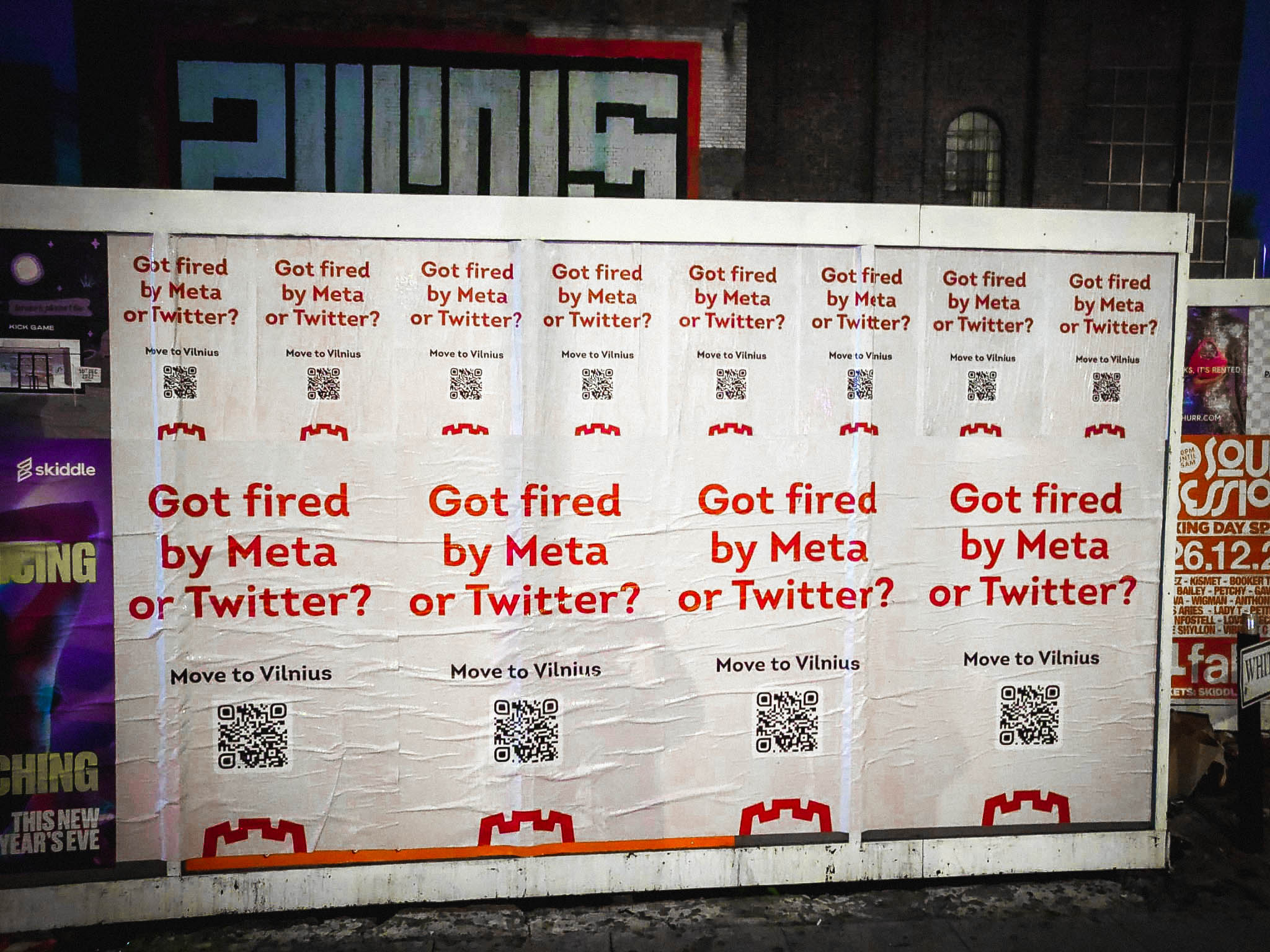 Vilnius wins top place at the City Nation Place Awards 2023 for its innovative "Got fired by Meta/Twitter? Move to Vilnius" campaign, showcasing the city's effective advertising and the dynamic Vilnius TechFusion ecosystem. This recognition, coupled with another initiative being a finalist, highlights the city's growing reputation as a global hub for business and innovation.
Vilnius, the capital of Lithuania, has been honored at the City Nation Place Awards 2023 in the United Kingdom, showcasing its innovative approach in urban advertising. The city's campaign, titled Got fired by Meta/Twitter? Move to Vilnius was awarded in the Best Communication Strategy category by a panel of international experts. This recognition highlights Vilnius's unique ideas and bold implementation strategies in the field of economic development and urban communication.
Efficient Use of Resources Leads to Success
Despite a limited budget, the campaign initiated by Go Vilnius, Vilnius City Tourism and Business Development Agency made a significant impact. Amid widespread media coverage of tech industry layoffs, Go Vilnius leveraged social media to reach IT professionals with the message: Got fired by Meta/Twitter? Move to Vilnius The campaign gained momentum and evolved into a larger initiative, featuring posters near London's King's Cross station, close to Meta's headquarters. These posters, approximately 3,000 in number, featured QR codes directing to the Vilnius TechFusion ecosystem website. This budget-conscious approach effectively garnered attention and ultimately secured the award for the best communication strategy.
Vilnius TechFusion: A Hub of Global Talent and Innovation
Vilnius TechFusion, representing diverse sectors like Fintech, IT, Life Sciences, Lasers, and GameDev, contributes significantly to the city's development. Being a home to global companies such as Vinted, Nord Security, Coingate, Shift4 and Wargaming, has played a role in Vilnius being named Europe's second-most innovative city for 2022/2023.
Additionally, Vilnius has been recognized as the 2025 European Green Capital for its sustainability efforts and as the most business-friendly city in emerging Europe, reflecting its commitment to environmental sustainability and a positive business climate​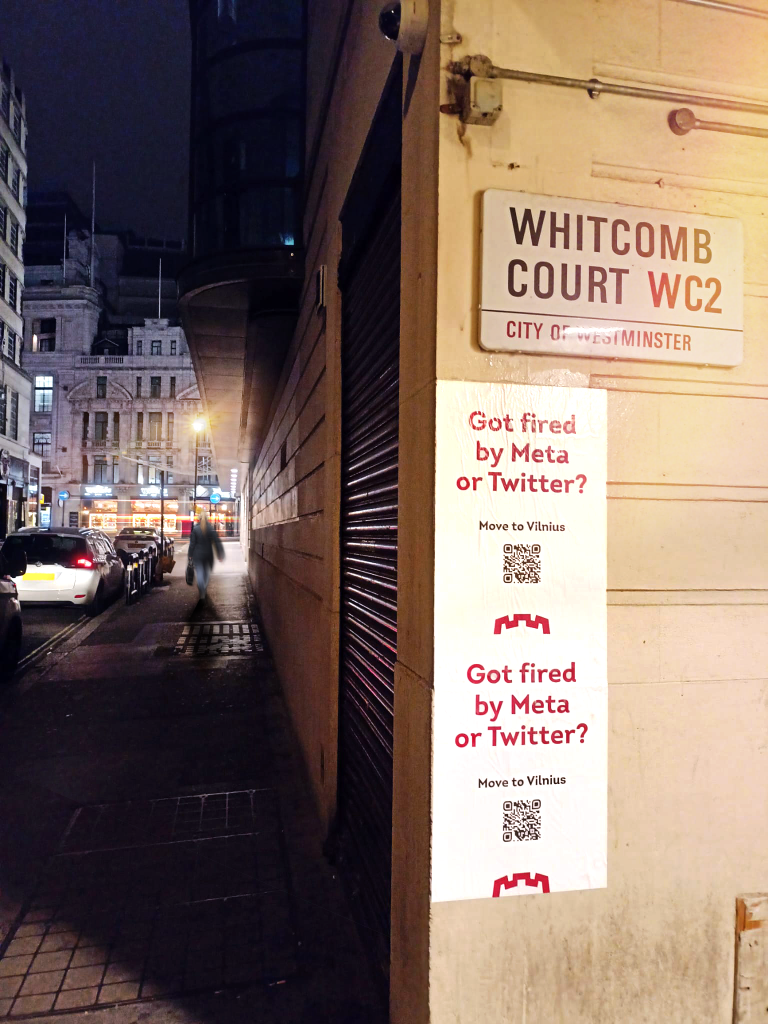 Two Vilnius Initiatives Reach Final Stages
Apart from its award-winning campaign, Vilnius also gained recognition for another initiative, which was a finalist in the Best Brand of the Year category, celebrating the city's 700th anniversary.
Lina Šetikienė, Director Go Vilnius commented on the city's accomplishments. "Vilnius consistently earns global recognition through various awards. This latest success illustrates how Vilnius is not just keeping pace with leading cities worldwide but also setting an example and captivating global advertising professionals. Our persistent efforts enhance the city's reputation and spark interest among international talents in relocating to Lithuania, thus contributing to the growth of the Vilnius TechFusion ecosystem."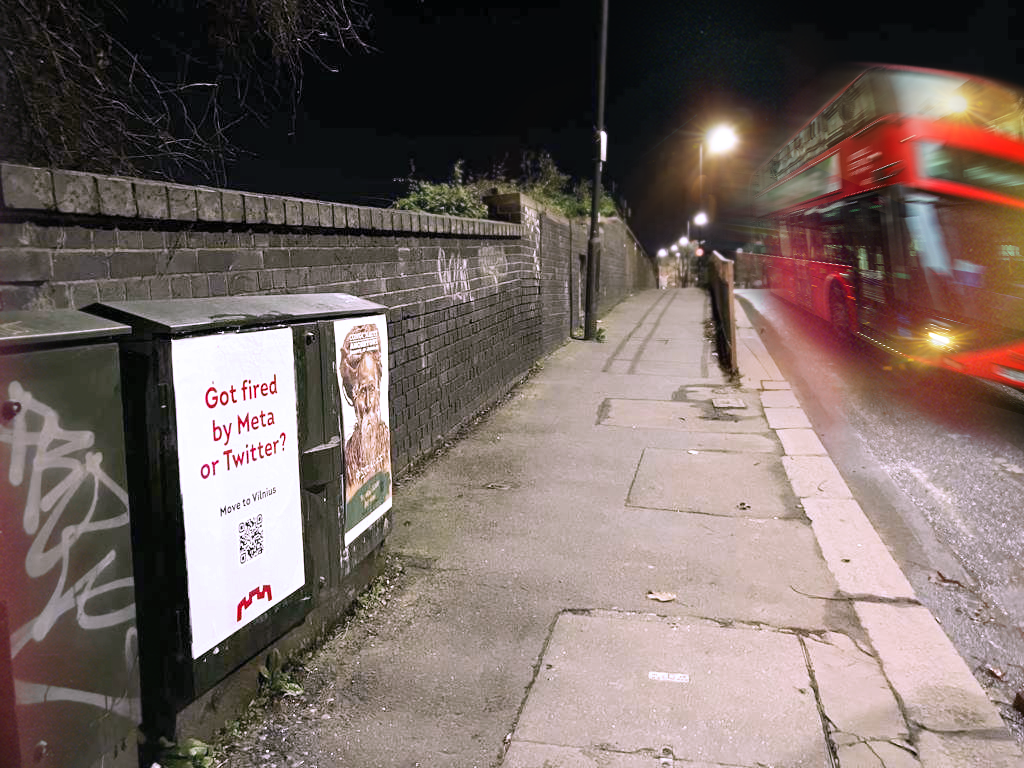 ABOUT GO VILNIUS
Go Vilnius is the official tourism and business development agency of the City of Vilnius. The agency provides visitors, investors, and businesses with all the essential information about the Lithuanian capital.
For the most up-to-date statistics and insights into Vilnius and its dynamic business ecosystem, including sectors like Fintech, ICT, Lasers, GameDev, and Life Sciences, visit the Vilnius TechFusion booklet here. This resource offers a comprehensive overview of the city's advancements, startup scene, relocation tips, and much more.